It's been a whirlwind of a couple weeks! If you follow me on Instagram you may have seen why! I hope to get back to regular posting soon. I have a Sephora haul with some quick first impressions of what I bought. I haven't been able to try everything I hauled from the Spring Savings Event but did swatch most of my order.
Use code SAVESPRING at checkout to save. You can use the code multiple times throughout the event! The access dates and details for each tier:
Rouge Members save 20% off 4/1 – 4/11
VIB Members can save 15% off 4/5 – 4/11
Insiders save 10% off 4/7 – 4/11
Base Picks: Rare Beauty + It Cosmetics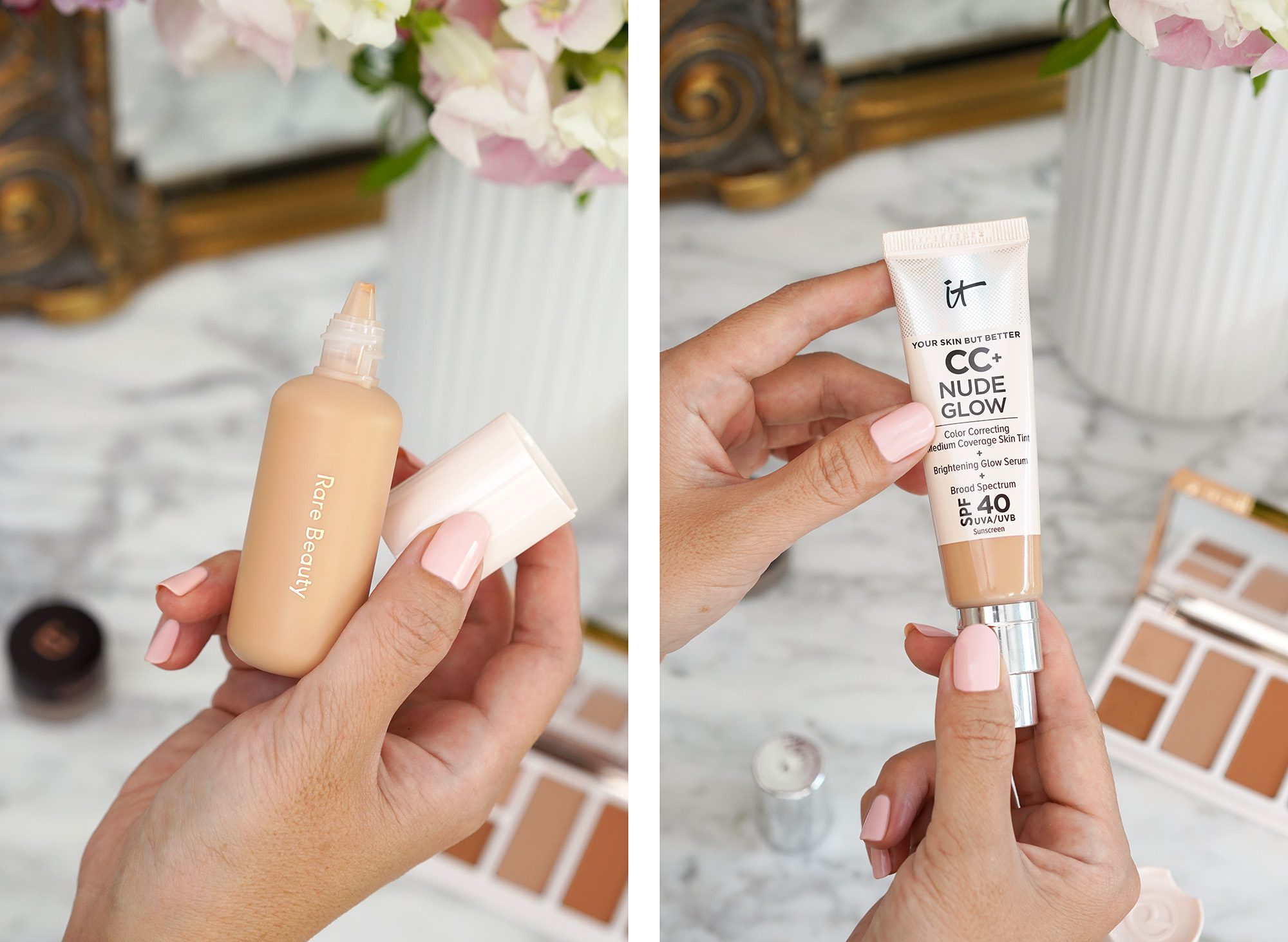 I hauled two makeup bases and both are hits. The Rare Beauty Positive Light Tinted Moisturizer is a really nice sheer coverage tinted moisturizer that has a dewy finish but isn't too dewy. I absolutely love it and found a good match to 32N in store (I also picked up 34W because I know I'll get tan very soon).
I also ordered the new It Cosmetics CC+ Nude Glow Lightweight Foundation. I ordered Medium Tan sight unseen and it's a perfect match. I prefer this formula to the Regular CC+ Cream because the formula seems to be easier to work with and looks more natural on my skin. Color-wise the Nude Glow runs a bit deeper than the Regular CC+ Cream. I have Medium Tan in both and the Nude Glow formula works perfectly for me. For the regular version I will need to order Neutral Tan color soon.
Also available on the It Cosmetics website if your shade is sold out, they have sales and good GWPs there on their website!
Face/Cheeks
I ordered the new Fenty Rihanna Sun Stalk'R Face + Eye Bronzer Highlighter Palette and I love the overall concept and look. On my arm the colors swatched very patchy. I'm hoping it performs better on the face since the online reviews so far are positive.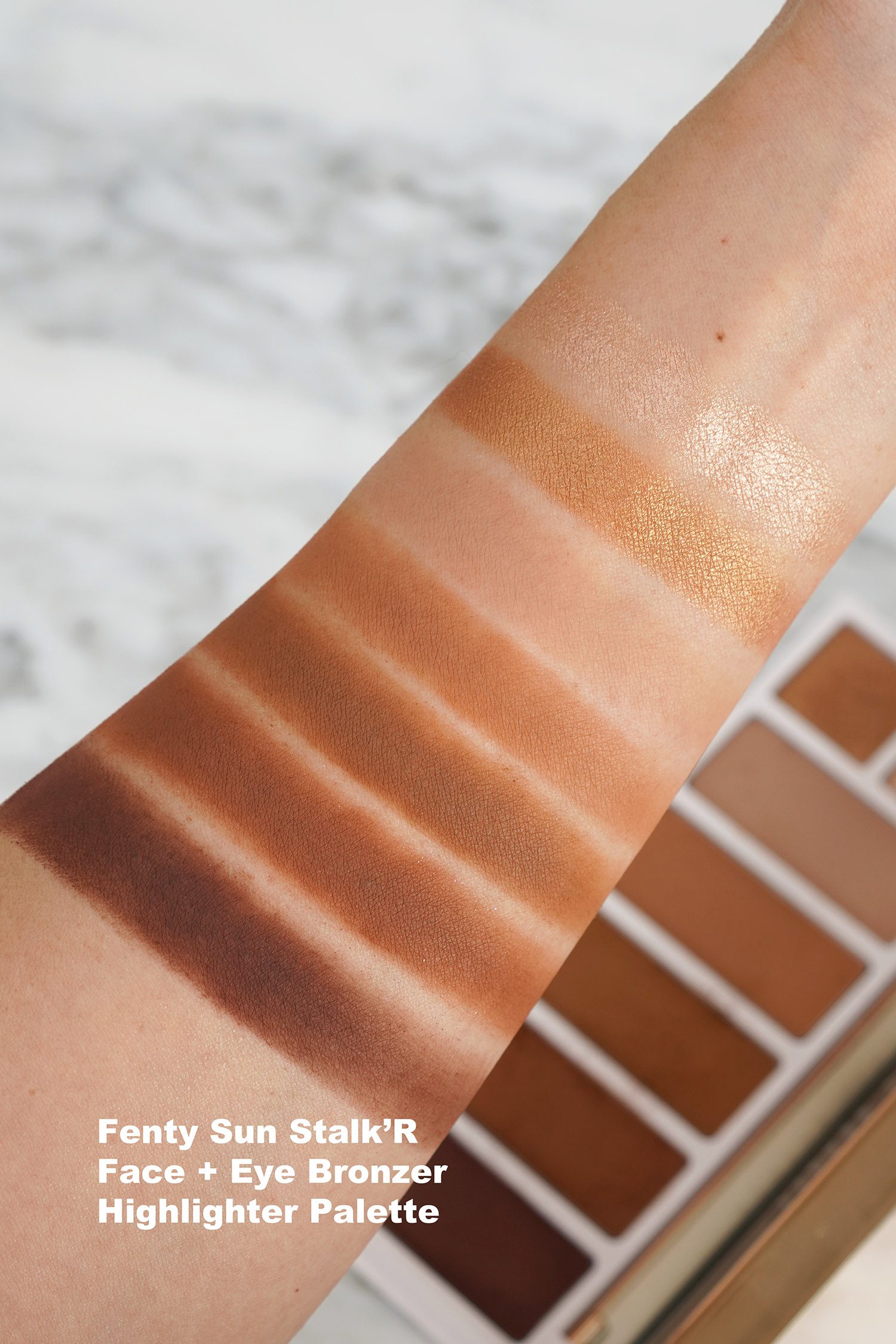 The new Laura Mercier Tinted Moisturizer Blushes have been in rotation lately so I picked up another color during the sale. These take a little extra work to blend for me since they have a unique formula that dries/sets quickly on me. I apply on the apples with a Tom Ford foundation brush and blend quickly. Once they set they stay put on me. I like Southbound the best which is a soft pink color.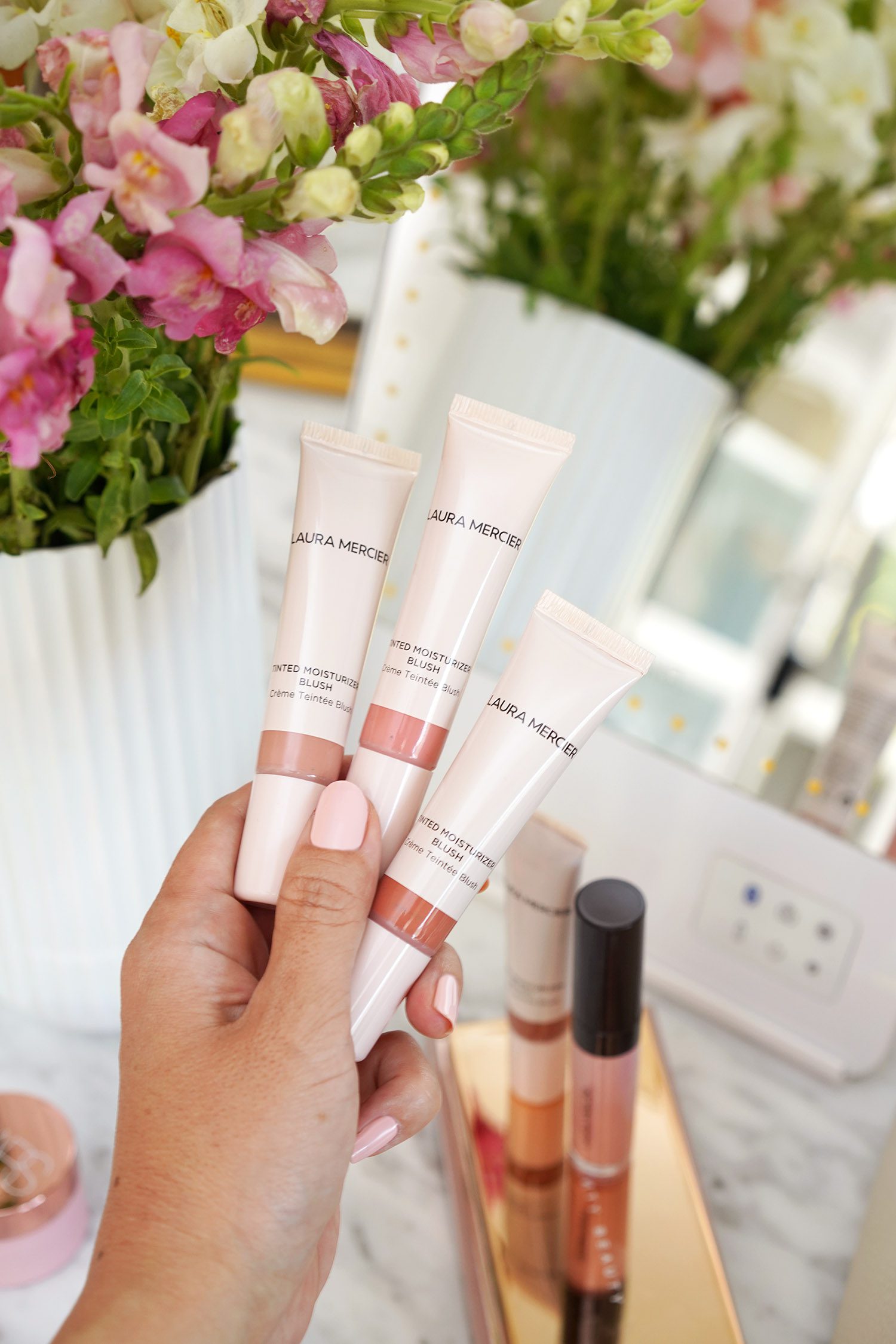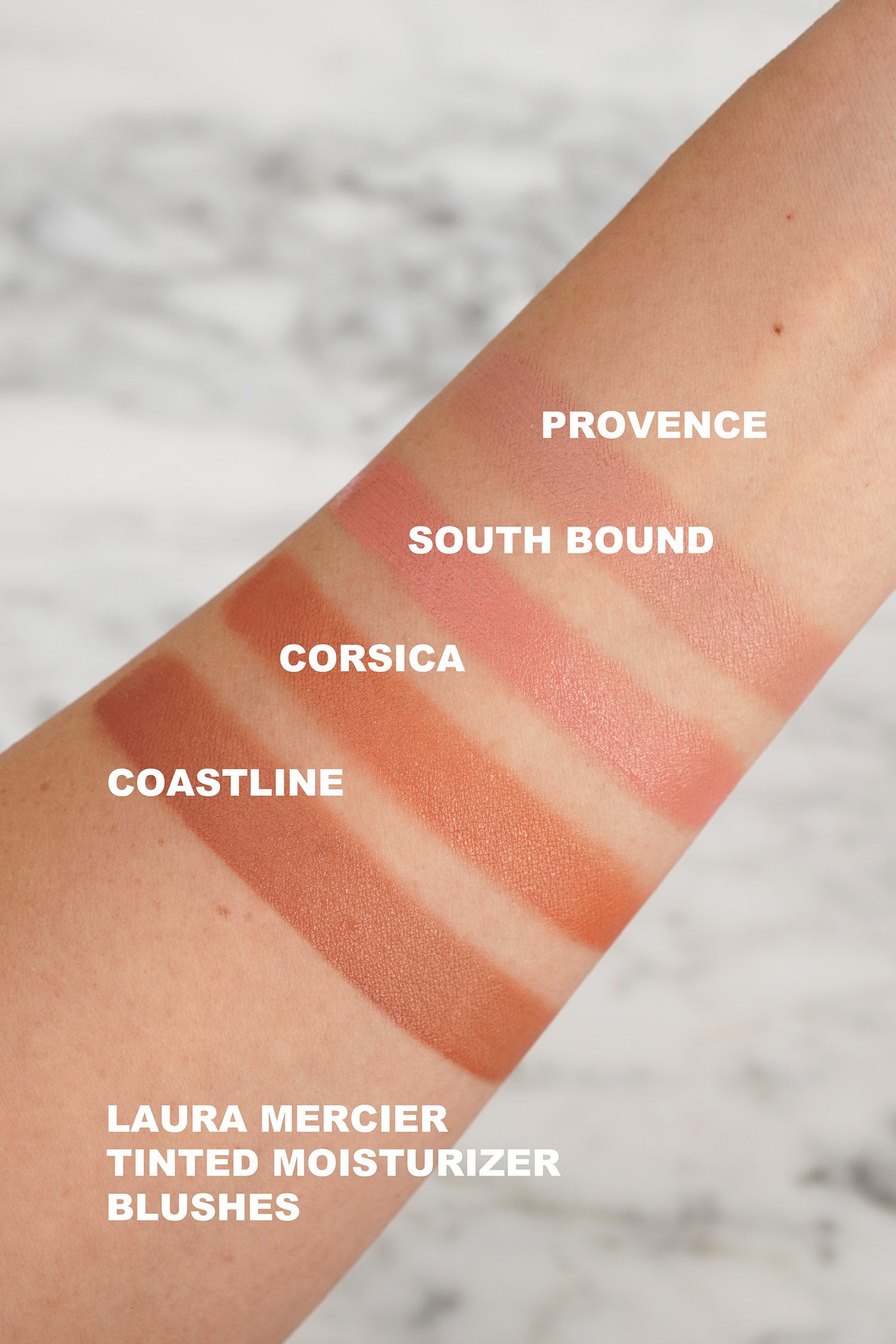 Tom Ford Sheer Cheek Duo in Eclat Nu just arrived and I absolutely love it. It's sold out at Sephora right now but I'm hoping it will restock before the sale ends! This reminds me of their previous duo in Lissome but I haven't had a chance to swatch/compare. I think it's a really stunning subtle duo for spring to summer. I wish they would add more options for us with this because the formula is one of my favorites! This one has a peachy nude color for one half and a pink on the other side. It's naturally glowy in the best way.
Eye Makeup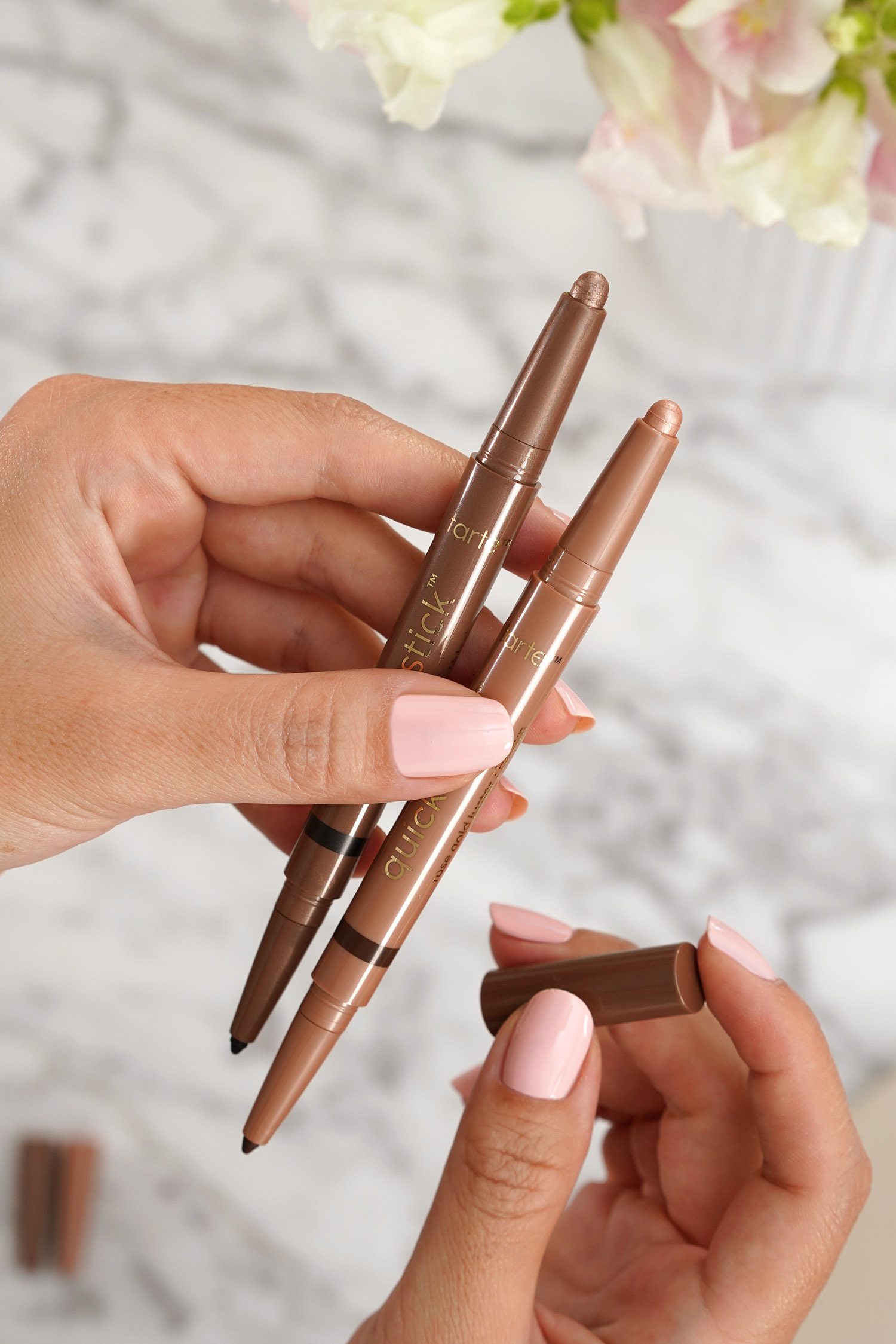 I hauled quite a few eye products! Picked up two of the Tarte Quick Stick Waterproof Shadow and Liner in Rose Gold/Brown and Taupe Luster/Black and love these so much I'm going to order more. These are dual-ended pencils. One side you have a cream shadow that is easy to blend and smudge with fingers. The other side has a creamy liner that is ultra pigmented.
I restocked the Charlotte Tilbury Eyes to Mesmerize Cream Shadow in Champagne and love this for an all over wash of shimmer.
Since I love the original Patrick Ta Major Dimension Eyeshadow Palette I knew I had to order the new Patrick Ta Major Dimension II Rose Eyeshadow Palette and I am absolutely obsessed. I don't always love rose tones for eyes but this one is wearable and really pretty. The sparkle toppers are best applied with a finger in a patting motion for me, otherwise it's too glitzy. Overall vibe seems to be more fall than summer (to me) but I still love it.
Lips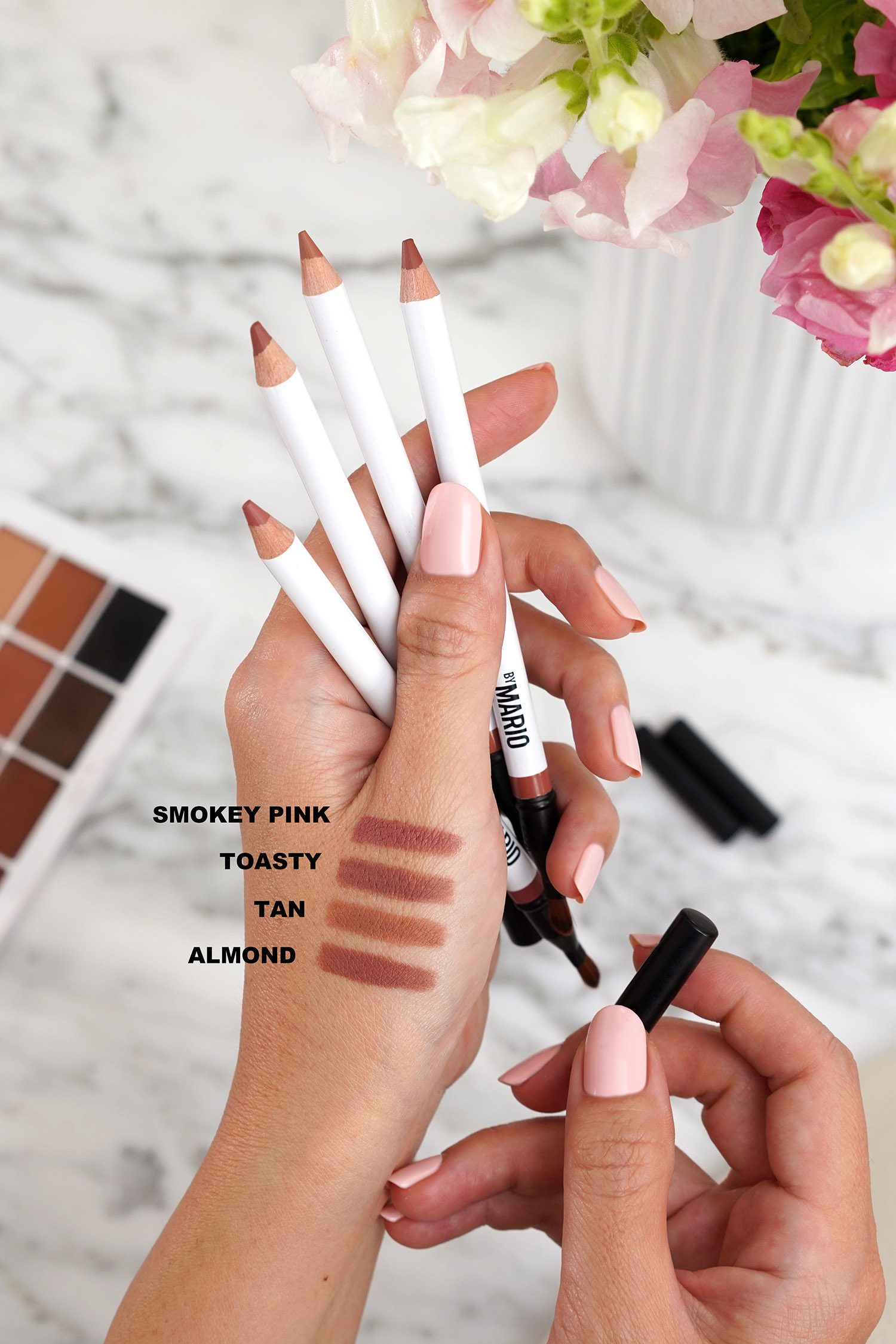 I picked up more of the Makeup by Mario Ultra Suede Sculpting Pencils (new shades) in Toasty, Tan, Almond and Smokey Pink. Formula seems to be just as good as the first round of shades. As soon as I saw more shades pop up I ordered them immediately. I haven't had a chance to play with them on the lips yet but swatches look like they're my kind of colors! Other shades swatched here.
Tarte launched a Maracuja Juicy Lip Plump and they're gorgous. I actually purchased these from the Tarte Cosmetics website a few weeks ago but bought a back up from Sephora. The shades are mostly sold out online at Sephora now but I highly recommend looking for them at the Tarte Cosmetics website. They usually have good sales too! Formula has a slight plumping effect with a minimal tingle. Pigment is sheer-medium with a glossy finish. I'm wearing Cherry Blossom in this post.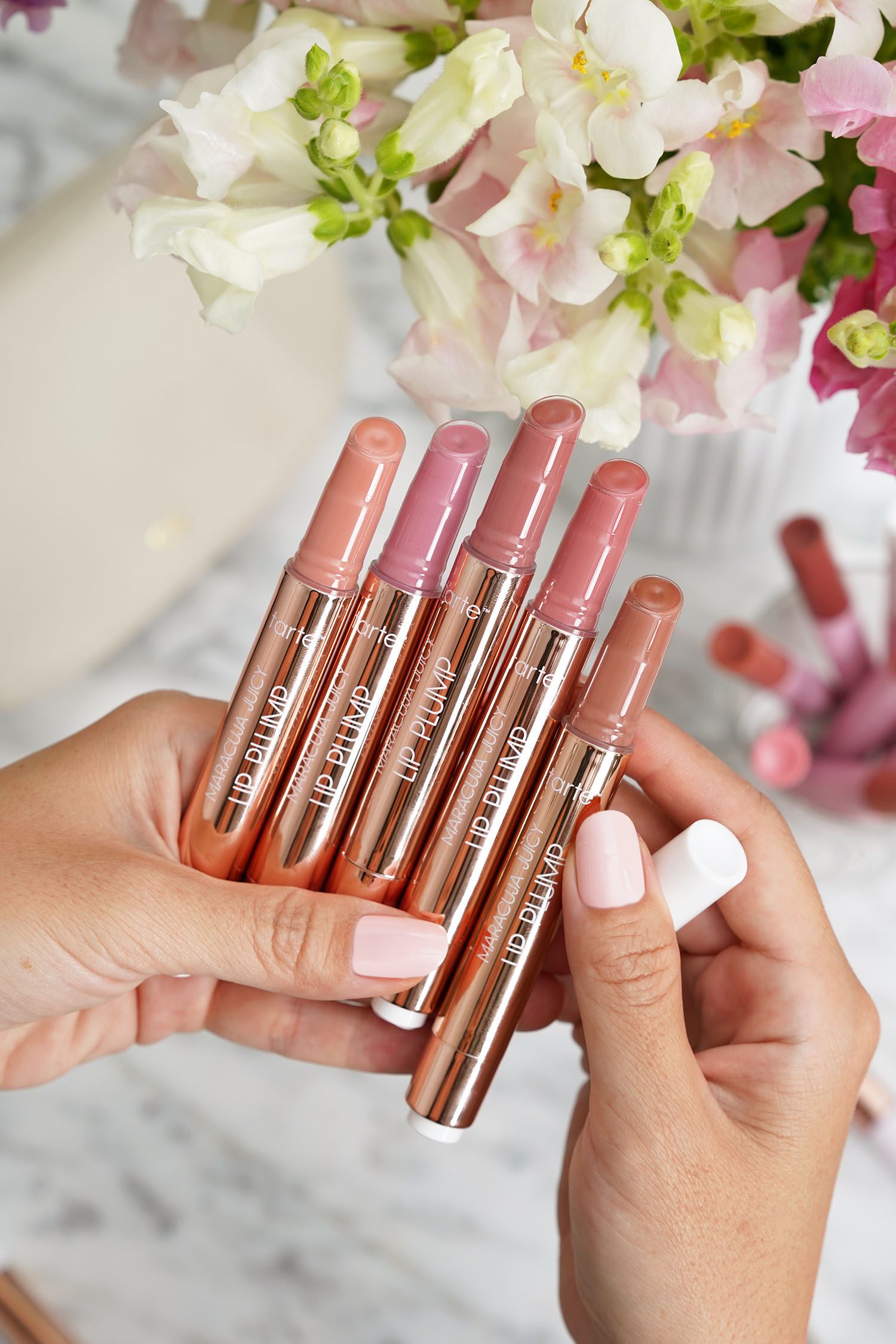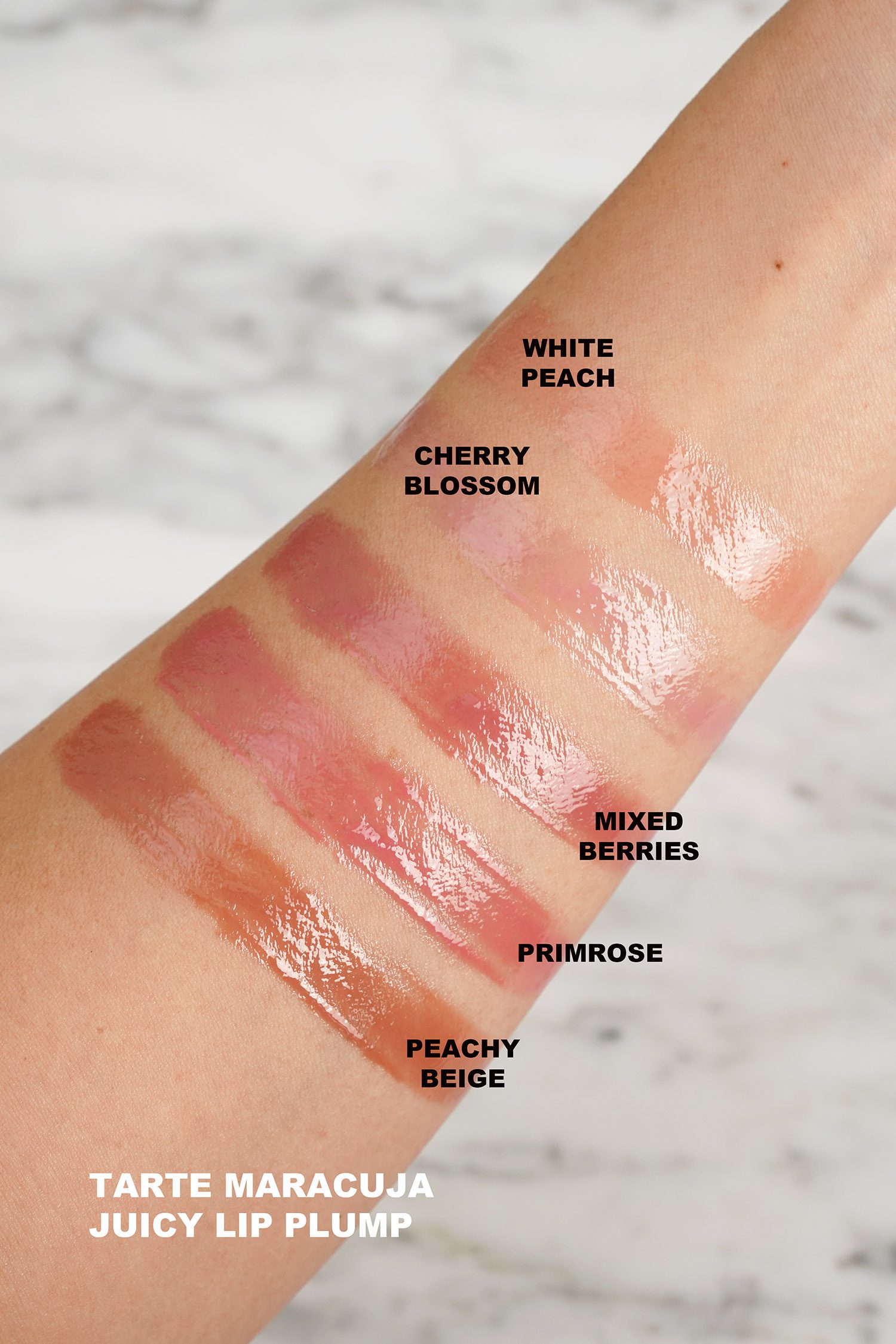 Skincare + Hair
For lip treatments I decided to try the Laneige Lip Sleeping Mask in Vanilla. I didn't like the original because it was too sweet but this Vanilla one is a lot better for me. I recently fell in love with the Laneige Glowy Lip Balm in Grapefruit so I ordered Gummy Bear and am obsessed. It smells delicious and I love the texture.
I also ordered the NARS Orgasm Lip Mask which I tried briefly today. I like it but it's too early to say if I love it. It comes in a pot style and I would much rather it be in a squeeze tube or stick but it felt comfortable on the lips with a smooth feel!
Also ordered the Sol de Janeiro Beija Flor Elasti-Cream (it's a Maison Francis Kurkdjian Baccarat Rouge dupe) and picked up the new Tatcha Clarifying Clay Mask Exfoliating Pore Treatment which I am really excited to try.
Last one I want to mention is the K18 Biomimetic Hairscience Leave In Hair Mask which I hauled too. I tried the mini a few times and really liked it! I don't know that I'd call it life changing or super unique but I liked it enough to buy the full size!
Did you haul anything fun from the Sephora sale? Or did you find any other good sales going on that you took advantage of? Seems like a lot popped up in my inbox this week but I didn't have a chance to look at them!
Shop the Post

The Sephora sale runs through 4/11 so there is still time to shop!