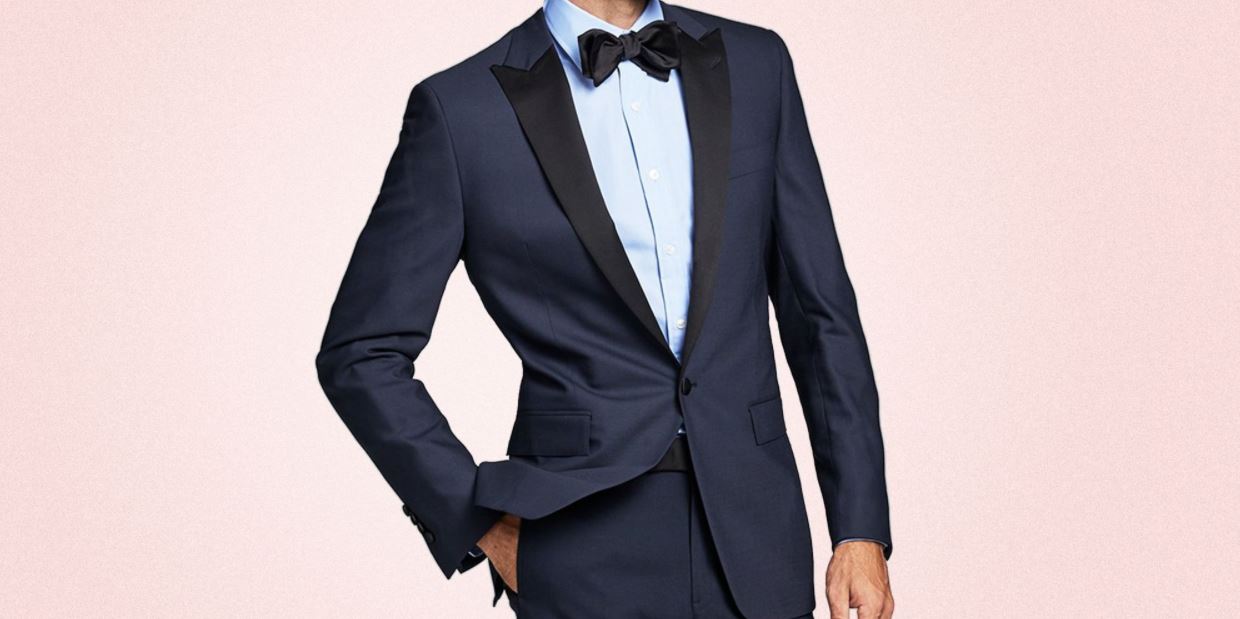 Before you scroll down, first things first: congratulations on your wedding. Your special day is just around the corner. Your wedding day should be perfect and everything you want. The venue, decorations, and catering system–everything should be up to your standards, and you cannot have the perfect wedding without having the perfect wedding suit. Since it is your special day, you deserve to have everyone's eyes on you and your partner. While you can always buy a ready-made suit, picking tailored wedding suits is probably a better option, as you can have it designed according to your wishes and requirements.
Wear a suit that fits you perfectly and complements your measurements. A tailored suit allows you to customise it any way you prefer. With a tailored suit, you can decide your suit's style, colour, design, material, etc. However, having endless options might overwhelm you, so it is always better to narrow down your preferences and requirements. If you are still unsure about picking the right suit, hopefully, this guide can help you out.
Factors to Consider While Picking the Right Tailored Wedding Suit
You have to ensure that nothing goes wrong on your wedding day, including your wedding attire. Picking a wedding suit might seem complex and a major decision, but it does not have to be stressful.
● Style
Narrowing down the style you wish to adorn will make finding the right suit easier. When you envision wearing your wedding suit, what comes to your mind? A tuxedo? Are you wearing a blazer? Are you aiming for a classy or casual look? Does a waistcoat fall into the equation? Knowing what style you wish your suit to be will make your search quicker and more manageable.
● Colour
The colour of your suit should reflect your personality; it is your wedding, after all. When picking the perfect colour, keep in mind the wedding season, availability of the colour, and wedding theme. For instance, if it is an outdoor summer wedding, wearing a light-coloured suit would keep you cool and give you room to breathe. However, you should also ensure your suit stands out and does not mix or match with your guests' clothes. It will also help if it complements your partner's outfit.
● Fitting
Your outfit's measurement is one of the key factors to consider when picking your wedding suit. You must wear a suit that perfectly fits your body. There are three types of fittings for suits: slim, regular, and tailored.
● Material
You do not want a wedding suit that gets damaged easily. Picking a suit made from high-quality materials gives it durability and strength and maintains its shape, preventing wear and tear, wrinkling, or creasing. However, choose your suit according to the season. For instance, wearing a wool suit during summer might feel heavy and make you sweat. Similarly, wearing a linen suit during winter will not keep you warm.
● Accessories
Accessories add flavour to your look. Thus, pairing the right suit with the accessories you will wear is essential. Pick a suit that complements your accessories, such as cufflinks, watches, the type of tie, suspenders, shoes etc.
Wearing the right tailored wedding suits will make the special day even more special. To find the perfect suit, keep in mind the colour you wish to wear, your suit's design, the wedding season, and accessories.